Valves and Actuators
Precision of proud to be recognized as your local authorized Green Tag Center (GTC) for GE Consolidated® safety and safety relief valve products. The GTC authorization gives you the best-in-class benefits of GTC exclusive programs such as factory trained GTC repair technicians, EVTPRO® auxiliary PRV in line testing, SRVSpeQ® valve sizing program, and the one of a kind industry leading ValvKeep® asset management database. Whether it's providing you with a new Consolidated® or repairing your existing PRV, our factory certified Green Tag Center® technicians and inside support people are always available to exceed your expectations.
Pressure Relief Valves
Two (2) Consolidated Green Tag Service Centers – Charleston, WV & Louisville, KY
Factory Trained & Certified Technical
New Consolidated® Pressure Relief Valves & OEM Parts
$1 Million in Combined Inventories Available for shipment TODAY!!!
ASME Section I Certified for New Boiler Safety Valves
ASME Section VIII Certified for New Process Pressure Relief Valves
NBBI VR Certified Repair; ALL Types and Manufacturers of Pressure Relief Valves
Steam, Air, Nitrogen & Water Testing Capabilities
Mobile Valve Repair Trailers
On-Site Repair & Testing
Dresser EVT® Electronic Valve Testing
ValvKeep® Asset Management Software Repair & Testing From 1/4″ Through 12″ Air/Gas, Steam, Liquid Up to 10,000 psi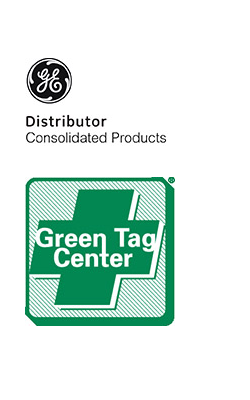 ValvKeep® II is a state-of-the-art, fully customizable valve management database system designed to assist our customers with the storage, management and maintenance of their safety, safety relief, control and block/line valve historical information. With a variety of reporting methods, this program can greatly assist our customers in maintaining their equipment with day-to-day and outage maintenance needs required to comply with OSHA regulations.
Isolation and Control Valves
Precision provides complete valve repair, calibration and testing of all types of Gate, Globe, Check, Control, Pressure Seal, Butterfly, Plug, Ball, Knife Gate, Wye Pattern, Stop-Check, Manual Blowdown, Tilting Disc, and Diaphragm Valves. Whether the valve is manually operated or has a sophisticated valve actuation system, our technicians will take total responsibility for the expert diagnosis and repair of the complete package.
Full repair and testing up to 78″ of manual and control valves
Hydrostatic testing capabilities up to 30,000 psi
Portable high pressure packing extraction
Certified packing installation for both Chesterton and Garlock
Factory repair/modification authorizations (shop or technician) from Velan, Powell, Durco, Masoneilan, Fisher, Valtek, Anchor Darling
Specialty cleaning services for oxygen, chlorine, hydrogen peroxide, hydrogen sulfide, ethylene oxide, or to customer specifications
Gear box and actuator repair