PEERLESS
Your Trusted Source for Peerless Pumps in WV, KY, and OH Markets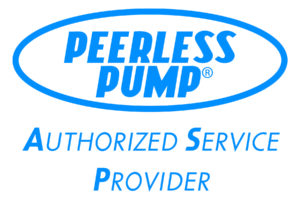 Municipal Market: Our extensive range of Peerless pumps offers a comprehensive selection of products designed to address the unique challenges faced by the municipal water and wastewater sectors. With a focus on energy efficiency, ease of maintenance, and durability, Peerless pumps ensure that your municipal systems operate smoothly and effectively. Our offerings for the WV, KY, and OH Municipal markets include:
Centrifugal pumps for water supply and distribution
Vertical turbine pumps for deep well applications
Split case and end suction pumps for various municipal applications
WV, KY, and OH Industrial Market: We also serve the WV, KY, and OH Industrial markets, providing Peerless pumps that are specifically engineered for the demanding conditions of various industrial applications. Our Peerless pump solutions help you maximize productivity, reduce downtime, and comply with environmental regulations. Our offerings for the WV, KY, and OH Industrial markets include:
ANSI process pumps for the chemical and petrochemical industries
Fire pumps for safety and protection in various industrial settings
Submersible pumps for process water and wastewater management
As an authorized Peerless representative, Precision Pump & Valve Service Inc. offers unparalleled expertise and support. Our experienced team is dedicated to understanding your specific pumping requirements and recommending the best Peerless products for your applications. Additionally, we provide comprehensive after-sales support, including maintenance, repair, and genuine Peerless spare parts to ensure your pumps continue to operate at peak performance.