Pumps and Controls
Precision is a distributer and Authorized Repair and Warranty Center for Flygt products in the Municipal, Industrial, and Construction & De-watering markets.* We also carry a broad array of other pump lines to meet all your flow control needs. Our factory-trained technicians are experts at quickly identifying the problem and coming up with a workable solution. Whether using genuine OEM parts or modifying existing parts in our machine shop, we provide a Precision-backed repair you can depend on. Our pump service capabilities include:
Shop
Submersible Pump Repair of all Makes and Sizes
Vertical Turbine Repair through 36″ Bowl
Split Case Horizontal Repair Capabilities
ANSI/End Suction Repair Capabilities
Pump Skid Fabrication Services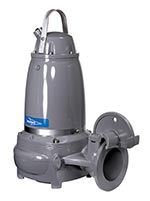 Field
Turnkey Pump Station Installation and Repairs
Control Panel Troubleshooting and Repair/Replacement
Pump Station Preventative Maintenance (PM) Program
Pump Removal/Installation Capabilities
Retrofit/Renovation/Conversion of Existing Pump Stations
Alignment Services
Confined Space
Control Systems
From the smallest to the largest control systems, Precision is proud of each and every control panel we manufacture. Our skilled design and build team can customize your panel to whatever is needed. Our innovative products and components help keep your system communicating effortlessly and running efficiently, saving you time and energy. Of course, we offer technical field expertise to help troubleshoot your existing panels, and our staff of engineers and customer support professionals can provide around-the-clock answers to all your questions.